SECO7 GSA/DLA Installation and Torquing Instructions
The General Services Administration (GSA) / Defense Logistics Agency (DLA) base document for the Commercial Item Description (CID), A-A-59935 "CONICAL SEAL, CRUSH, 37 DEGREE FLARED TUBE FITTING GENERAL REQUIREMENTS FOR", Appendix A "CONICAL SEALS, CRUSH, 37 DEGREE FLARED TUBE FITTING INSTALLATION PROCEDURE". The "Base Document" date is 02-Oct-2013, and was last validated on 06-Jul-2018. The next review date for the document is 05-Jul-2023.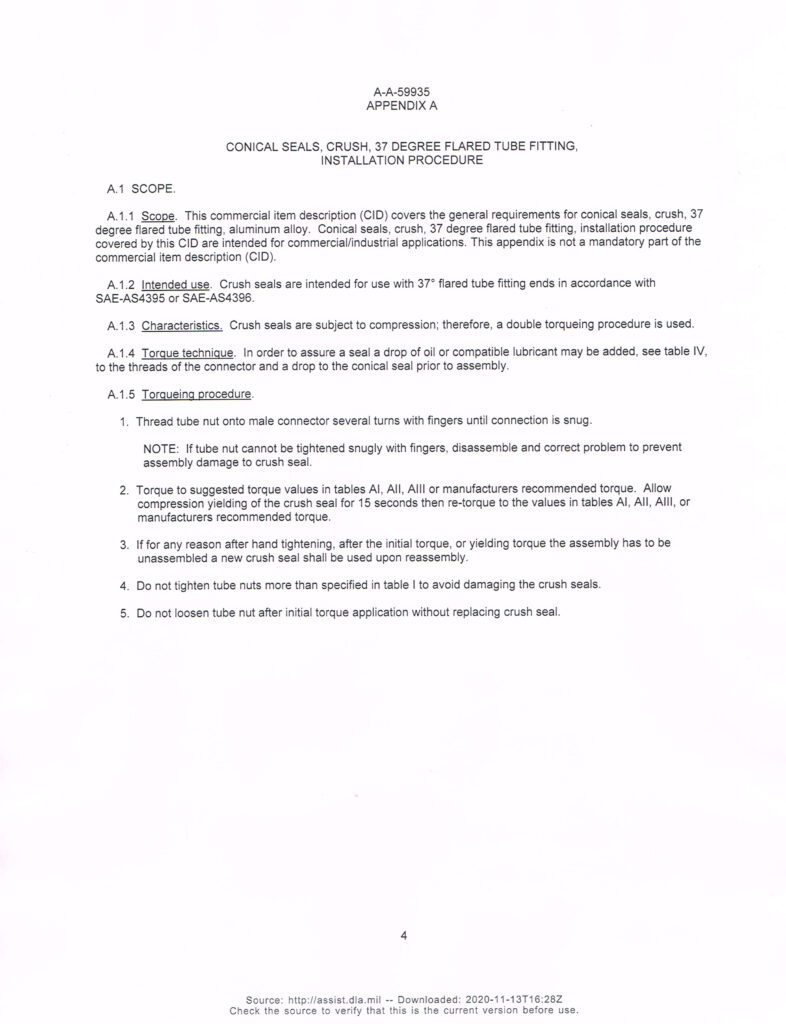 The online document, A-A-59935 CID is available as a download link from DLA's landandmaritime.apps.dla.mil database.
SECO7 Installation Video Demonstrations
Our demonstration videos are available in various languages. They demonstrate the ease of installation for SECO7 37 Degree Flared Tube Fitting Conical Seals. For installation demonstration videos in languages other than English, click here to view them.
Call or Fax us For Information
Phone: 714.546.3478
Fax: 714.546.3106
or