Out of Round Inspection
SECO7 conical seals are soft and malleable. An out of round shape is not a quality reason for rejection of the seal. These videos describe how to inspect and correct a SECO7 conical seal that has been bent during shipment, storage, etc.
Quality Certification
SECO SEALS, Inc. is ISO 9001:2015 and AS9100D Certified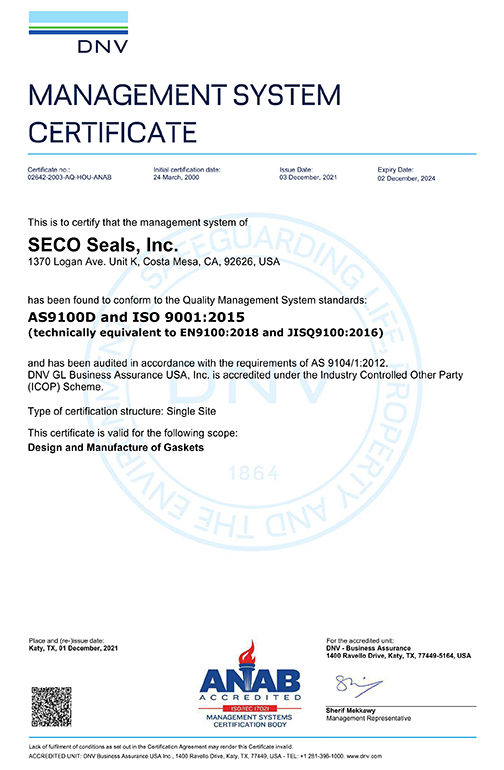 Download the PDF of SECO SEALS' ISO 9001:205 and ASD9100D certificate for the design and manufacture of gaskets with a new expiration date of 02-December 2024.
Document A-8.4.3-F
SECO SEALS Document, A-8.4.3-F, details the Purchase Order Terms and Conditions that conform to ISO 9001:2015 and AS9100D standards.
Call or Fax for Information
Phone: +1 714.546.3478
Fax: +1 714.546.3106
or